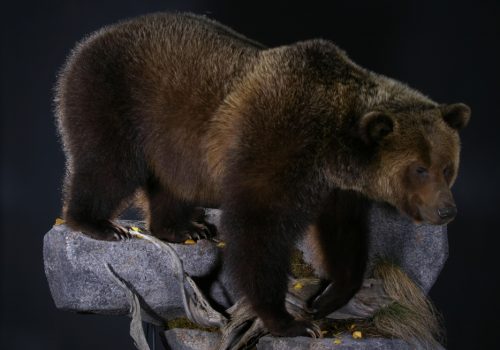 When you bag the perfect trophy on a once-in-a-lifetime hunting trip, the only thing left to do is immortalize your trophy through taxidermy. Don't take your prized animal to a taxidermy mill that constantly churns out run-of-the-mill mounts. Instead, consult with Alpine Custom Taxidermy, located in beautiful Montana to make sure your hide is transformed into a truly unique, one-of-a-kind work of art.
Our owner-operated shop has been bringing unparalleled pride and craftsmanship to taxidermy in Columbia Falls, Whitefish, or Flathead County, MT for decades. We've worked with antelope, bighorn sheep, mountain goats, bears, cougars, lions, leopards, wolves, crocodiles, elk and a host of other mammals from around the world! Whether you're looking for a beautiful antler mount or need someone familiar with exotic taxidermy, we're ready to put our talents to work for you.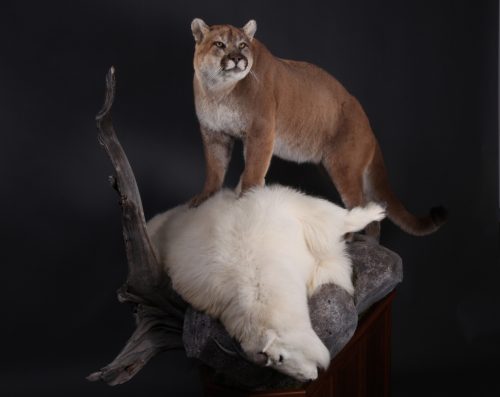 Our Specialties
We specialize in large mammals, including trophy elk mounts, deer, mountain goat and sheep mounts, along with any big game trophy from any continent. Our abilities include shoulder mounts and mounted animal heads, as well as life-sized dioramas. Whether you want to preserve the full majesty of a wild sheep or want to make an antler mount the centerpiece of your entire trophy wall, we'll gladly put our skills to work for you.
Our goal is to properly preserve the unique features of your wildlife mounts to make sure it's truly one-of-a-kind and that each time you look at it, you're fondly remembered of the moment you claimed it. We don't just create mounts—we preserve triumphs.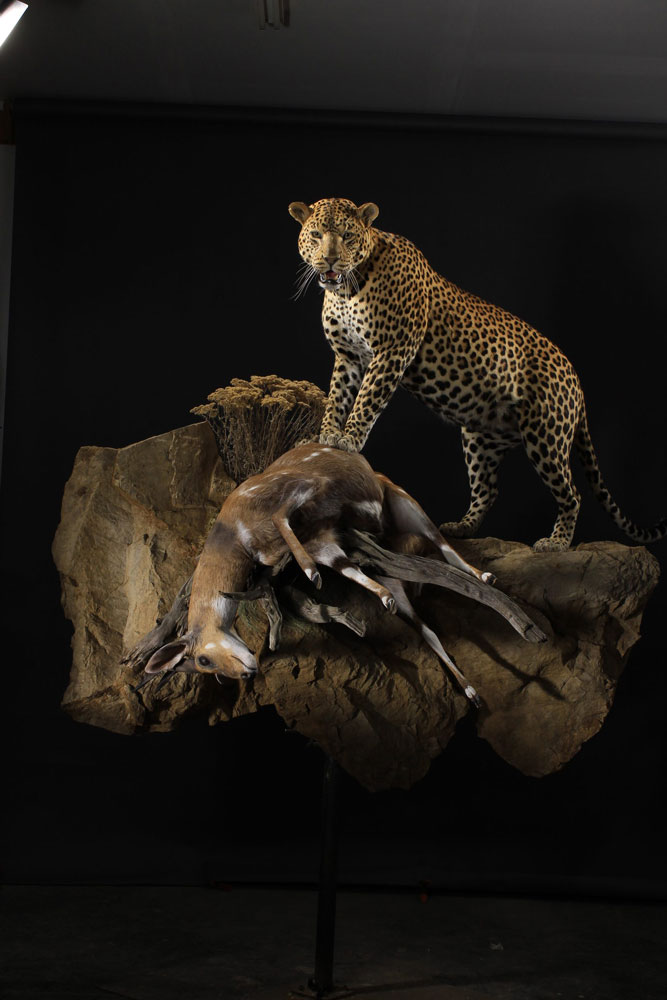 African Taxidermy Mounts
In addition to more traditional mounts, we're also familiar and experienced with exotic animals, giving us the confidence and capability to mount safari trophies. Bring us your once-in-a-lifetime lion hide or an antelope for shoulder mounting and we'll return breathtaking African taxidermy mounts that preserve the realism of your safari experience.
Don't give your prized animal mounts to just anyone. Based in Montana, we accept trophies from all over the world. We will be happy to provide you with shipping labels. For more information on the shipping process click here. Put it into the hands of Alpine Custom Taxidermy and rest assured you're going to get a trophy in return that does justice to the prowess of the animal and the glory of your hunting skills. Reach us today at 406-892-2907 to consult about the type of animal you'd like to mount, or check out our field prep guide for tips!.
*Please note that we do not offer taxidermy for fish or birds. We're sorry for any inconvenience.